We've applied significant increases to the storage allocations for our Performance hosting plans
The following disk storage allocation increases have been applied to each Performance hosting subscription: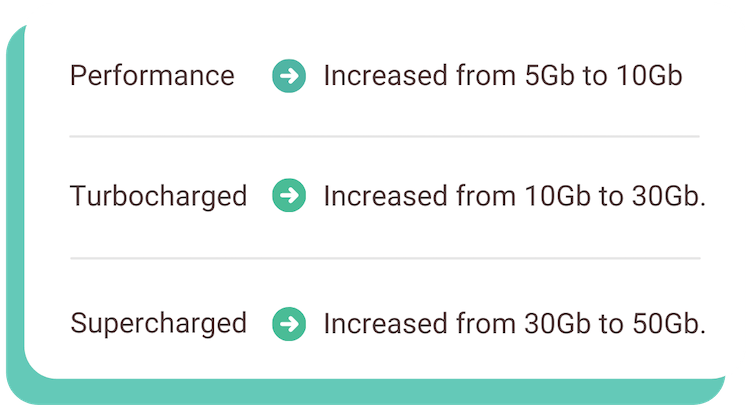 How do I receive the new storage allocation?
We've already applied the new disk space allocations to all existing subscriptions so there's nothing you need to do to receive the extra storage space. You'll have it available when you need it!
Last updated November 30, 2023