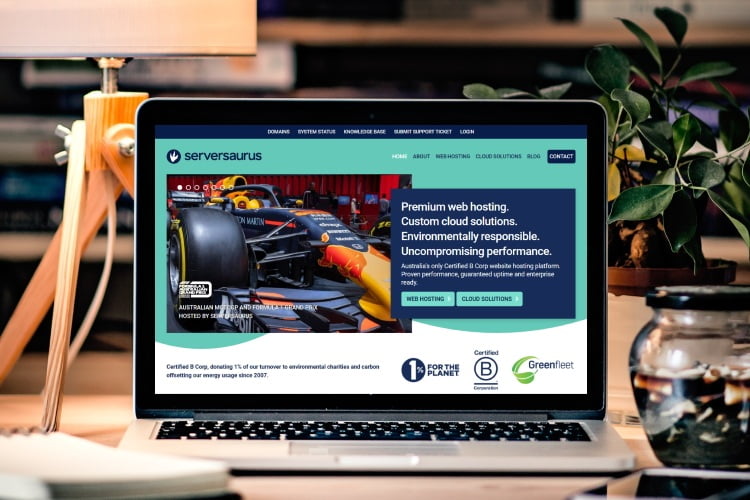 Our new website is now live!
After almost a year of planning, we are very pleased to announce the launch of our new website!
It has been a few years since we last updated our website design and content, so we thought it would be the perfect time for a refresh. We felt the need to re-organise our content to make it more accessible to new and existing clients to learn about Serversaurus and our products and services offerings – with a new design that reflects our unique approach to web hosting and cloud solutions.
We commissioned Enjin to completely redesign our website and assist with our copywriting, and to incorporate the new style on our sub-sites – our Client Portal, Status page, and social networking pages.
The project commenced in late August 2019, so it's taken almost a full year to come to fruition!
We want to praise Gavin and the team at Enjin for their patience, hard work and attention to detail during the development process. Being a web hosting company, we're often busy with new client projects, making it difficult at times to prioritise the important redevelopment of our own website. Like many other businesses, the disruption of the COVID-19 pandemic has given us a bit more time, so we've devoted it to this project, and we're very glad to have completed it – just before the anniversary of its commencement!
Our WordPress website is served from our own green hosting platform, just like our client websites are – and achieves a GTmetrix PageSpeed score of 98% and loads in 0.9 seconds. Now that's fast!
We're delighted with the result and welcome any feedback.